Description
Hooker Headers Exhaust Parts & More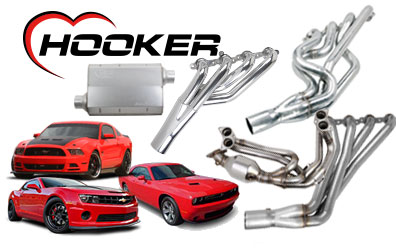 Whether it's a drag racer or a daily driver, when you bolt on a set of Hooker Headers, you bolt on four decades of proven performance!
Every pair is made from mild steel with mandrel bends for smooth exhaust flow, and tuned tube lengths for peak performance where you need it on the power curve.
Machined flanges and high-quality MIG welds provide the ideal combination of strength and pliability for excellent port sealing.
Hooker also manufactures exhaust mufflers, collectors, tubing, tips, and other components, all to the same demanding standards for construction and performance.